Part-Time Housing and Benefits Specialist
Summary
| | |
| --- | --- |
| Title: | Part-Time Housing and Benefits Specialist |
| ID: | 1023 |
| Department: | Client Services |
Description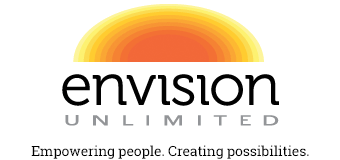 TITLE: Housing and Benefits Specialist
REPORTS TO: Assistant Director of Case Management
POSITION SUPERVISED: None

MINIMUM QUALIFICATIONS: Bachelor's Degree in social work, counseling, psychology or related field. Will consider extensive experience in leu of degree. Three years of experience working within social service field, including internships, with two years working directly in the housing industry. Experience with clients with serious mental illness a plus. Must be able to work with diverse populations with multi-faceted needs. Excellent written and oral communication skills needed, with demonstrated ability to engage clients. Efficient computer literacy skills and ability to utilize Microsoft Office. Valid driver's license, with insured automobile to travel to multiple locations required.
Knowledge of Medicaid standards; experience with entitlements and Knowledge of North side providers and social services strongly preferred.
GENERAL FUNCTIONS: The Housing and Benefits Specialist (HBS)is a member of the interdisciplinary team working with clients who have been recently discharged from psychiatric hospitals or State Operated facilities. Some clients may present with co-occurring physical, developmental and/or substance abuse issues. The HBS is responsible for assisting clients who are homeless or residing in insecure housing arrangements find a safe, affordable permanent living arrangement. During times of heavy volume, HBS may be asked to conduct some elements of the on-site file evaluations and off-site assessments with clients identified by the Pre-Admissions Screener and Resident Reviewer (PAS-R) currently residing in an in-patient setting such as Psychiatric Hospitals, State Operated Facilities, Crisis Residential, etc.
This opening is closed and is no longer accepting applications